2017
Experimental / Documentary, 20min.
Mexico / France
Synopsis
A rock of unknown origin travelled through space to strike the Earth and put an end to three quarters of the life on the planet. At the region of the impact, a group of researchers venture into the darkness of a Mayan cave to explore the acoustics of the place. They set in a technical ritual to decipher the possible origins of musical percussion.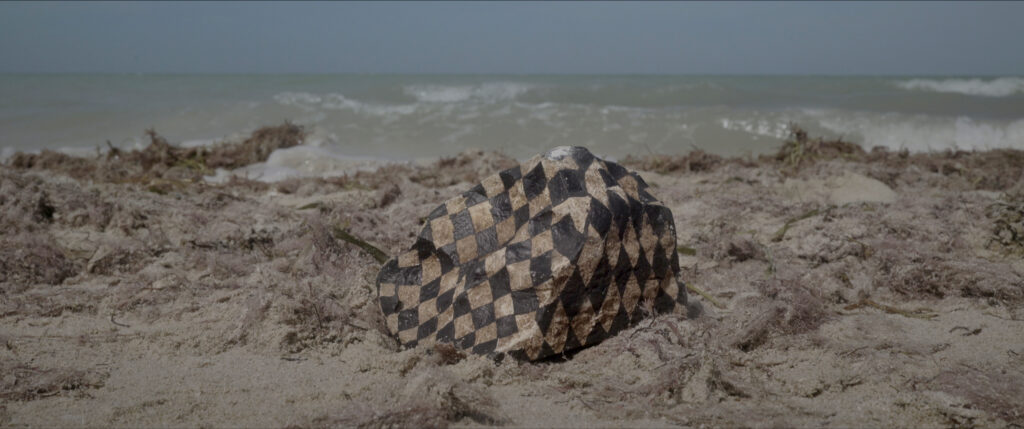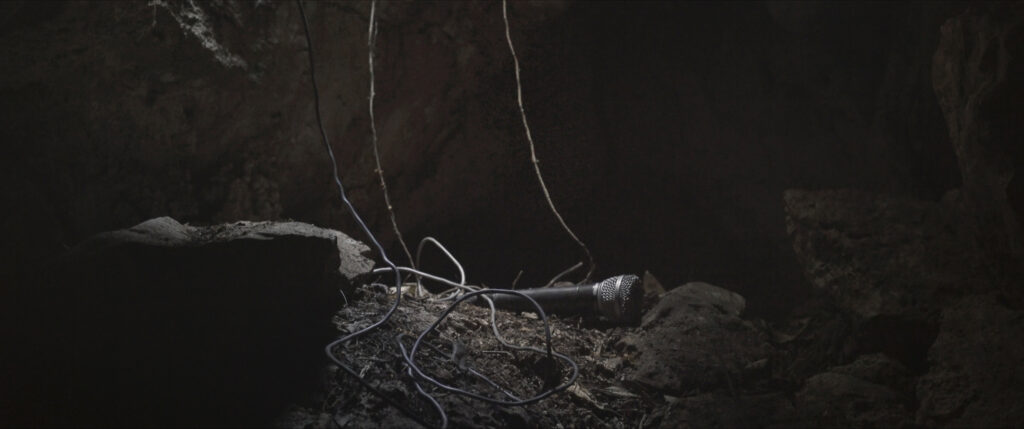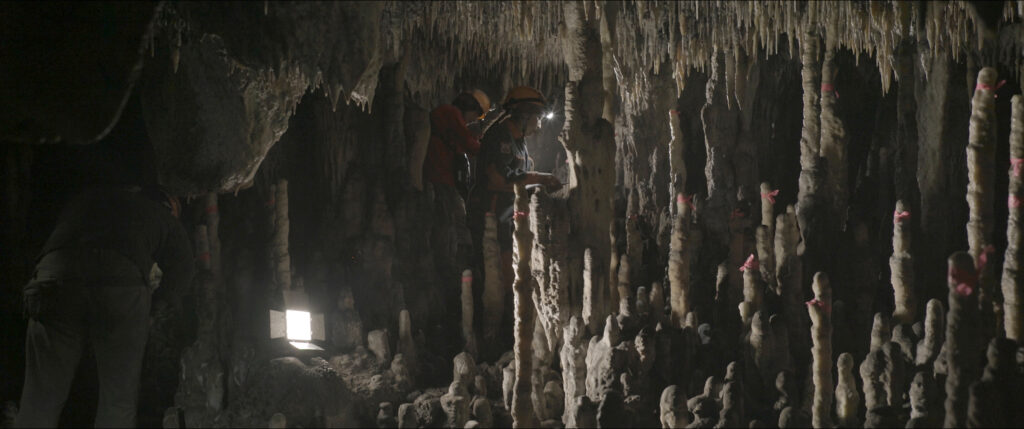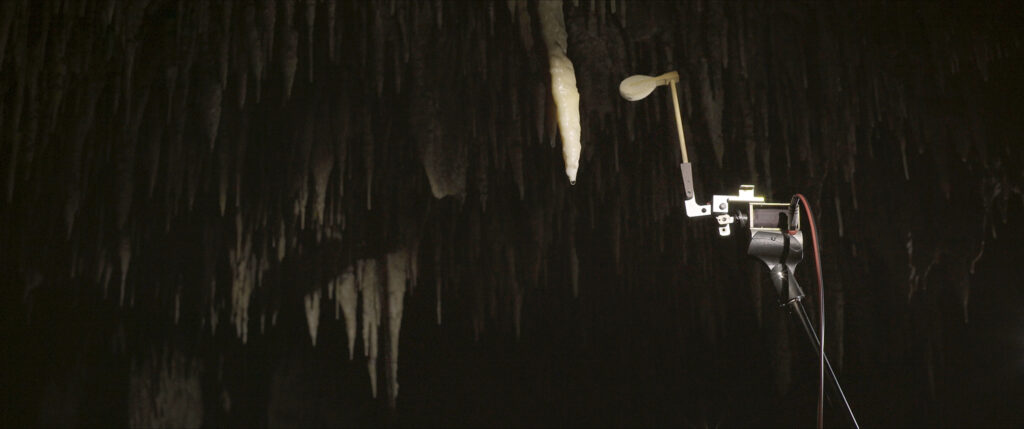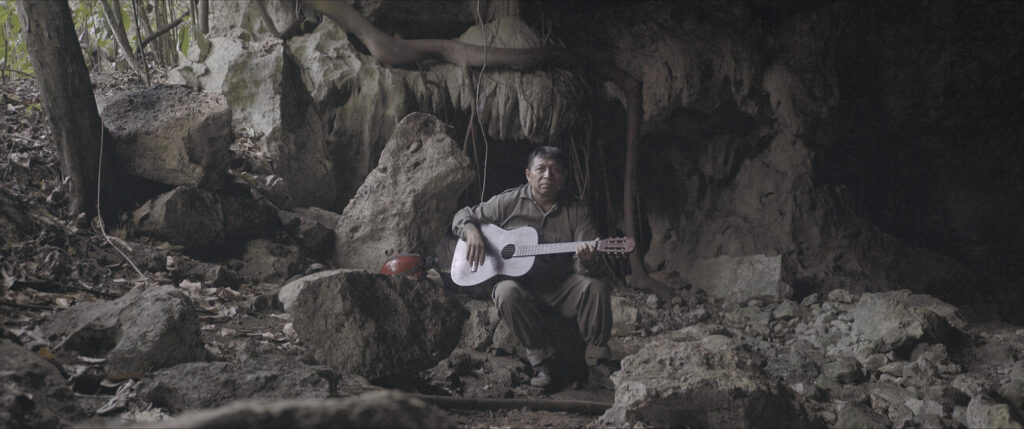 A film by
Andrés Padilla Domene
With
Feliciano Tun Xiú
Fátima Tec Pool
David Escalante Euán
Homero González Sánchez
Dalia Huerta Cano
Luciano Rodríguez Arredondo
Andrés Padilla Domene
Sound Engineer
Homero González Sánchez

Director of photography
Dalia Huerta Cano
Speleological consultant | Mapping of musical stalactites
Fátima Tec Pool
Assistant director | Assistant camera
Luciano Rodríguez Arredondo
Assistant sound | Assistant unit manager
David Escalante Euán
Construction of mechanical instruments
Ivan Puig
Andrés Padilla Domene
Sound editor | Sound designer | Mixer
Homero González Sánchez
Sound recorder
Martin Delzescaux
Editor
Andrés Padilla Domene
Photogrammetry and 3D animation
Andrés Padilla Domene
Massimiliano Simbula
Elsa Brès
Color grading
Baptiste Evrard
Author and interpreter of the song Jach tin tuukul yaam
Feliciano Tun Xiú (Félix)
Shot in Yucatán at the caves of Santa Rita and Lol-Tun
Produced by
Le Fresnoy – Studio national des arts contemporains

With support from
Ambassade de France au Mexique – Institut Français d'Amérique Latine / IFAL,
Fondation TAE – Transformación Arte y Educación
Special thanks to:
Raphaële Bezin, Famille Padilla Domene, Clémentine Mourao-Ferreira, Guido Arcella Diez, Gabriela Franco, Elsa Brès, Laura Haby, François Bonenfant, Eric Prigent, Iván Castiñeiras, Francisco Rodríguez Teare, Charlotte Bayer-Broc, Yann Robin, Daniel Dobbels, Madeleine Van Doren, Famille Tun Xiú, Christophe Gregorio, Sergio González Sánchez, Gilberto Esparza, Christian Thomas, Frédéric Santerre, Alberto Arceo Escalante, Pierre George, Diego Aguirre, Armando Croda, Lorenzo Itzá, José Chi, My work team, my fellow partners of Le Fresnoy, The personnel of Le Fresnoy.
---
Screenings
ATLETIKA – Lithuania, 2019
FID Marseille – France 2018
KASSEL DOK FEST – Germany, 2018
MORELIA Film Festival – Mexico, 2017
---